Developing Email Content to Engage a Niche Audience
Nappy Head Club is a lifestyle brand and online community that celebrates the beauty of Black culture and natural hair. They offer bold products that champion unapologetic Blackness and use their platform to amplify underrepresented voices and foster community.


During my time as a marketing coordinator at Nappy Head Club, I was tasked with developing email concepts that stood out from typical sales emails that often go unopened. The goal was not only to promote products, but to also incorporate elements that would bring value to our audience and make them excited to engage with us.


Nappy Head Club's strongest performing platform is Instagram. The brand started here and has used it to build a strong community.

To ensure that the brand's expression extended to email, I wanted to identify the core elements that appealed to our social audience.



Messaging


Unapologetic celebration of identity resonates deeply with our audience.

Community
Fostering opportunities to gather both physically and virtually.
Discourse

A platform to discuss current topics and imortant issues within the Black community.


Inspiration


Inspiration for a new style or way of thinking.
Keeping these pillars in mind, we developed tactics to reach and grow our audience using email as a medium.


Take advantage of current events and holidays:
Earth Day email featuring UGC of Nappy Head Club pieces that are great for outdoor activities.
Easter holiday email explaining the backstory of the Easter Sunday Tee.
Give conversations a
new platform:
We began including excerpts from our blogs written by guest writers in our monthly newsletter.
We also included a Hot Takes segment which featured excerpts from our latest discussion post on Instagram.
Invite the audience in and make them feel part of the movement:

We created an Unapologetically Black Everywhere story featuring user-generated content.


We started a featured look series to highlight members of our audience who had tagged us in photos wearing our pieces.
Provide style inspiration: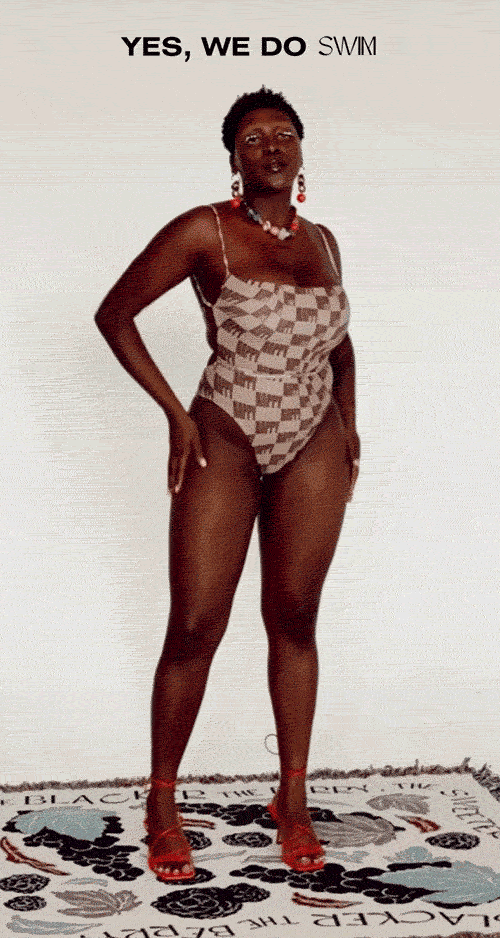 We showcased our Warped Logo One-Piece styled for swim and streetwear.
Excerpts from our fall outfit inspiration email.
Take the audience along the brand's journey: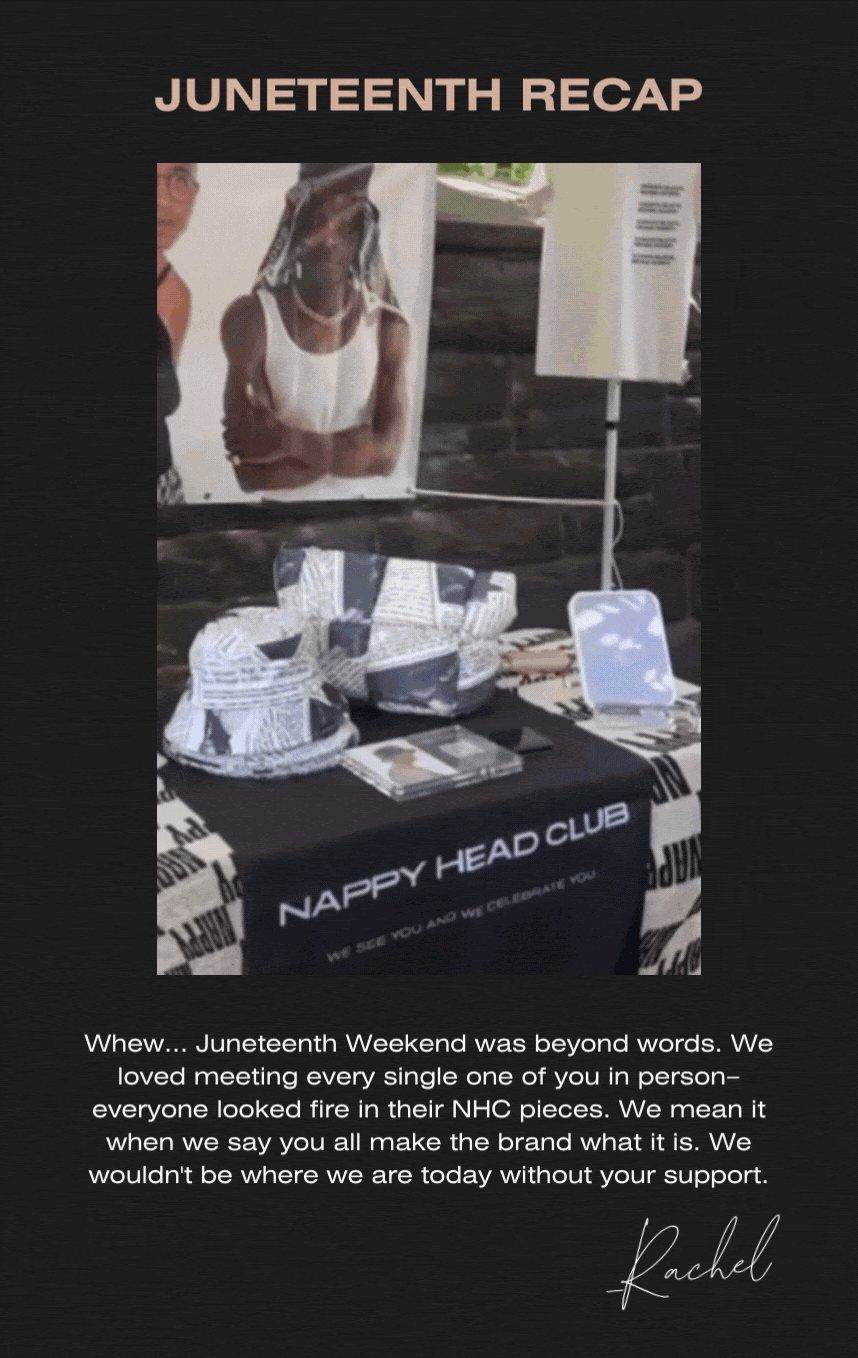 We created a recap of our Juneteenth weekend pop-up events.
Sneak peek into the Dallas warehouse and partnership with The Product Place.
We sent a letter from the founder during small business week thanking our community for supporting Nappy Head Club.


Takeaway:
During my time working on email communications for Nappy Head Club, I learned how to tell a mission-oriented brand's story while also meeting sales objectives. By utilizing performance metrics to improve each campaign, we were able to see a consistent increase in open rates, engagement, and placed orders.