Keeping a Summer Drink Alive through the Winter
Create a fall/winter seasonal campaign for Fore Craft Cocktails, a local golf-inspired canned cocktail brand.
Fore Craft Cocktails is a small business founded in Richmond, VA that creates golf-inspired canned cocktails that are sold at golf clubs, select retailers, and online. Their flagship offering is the classic golf cocktail, the Transfusion, featuring vodka, ginger ale, grape juice, and lime.
Flavor and occasion are leading decision factors when selecting a product in the ready-to-drink category. We wanted to discover what consumers were saying about Fore's taste and the occasions they were buying them for.
The good news:
Online reviews were positive. Customers liked the taste and were passionate about supporting the business.

The bad news:
Fore was only discussed in summer and outdoor occasions and the brand's marketing reflected this.


Barrier:

Golf is not a winter sport.
Golf is associated with the warmer months and as the weather got colder and golf season ended Fore risked losing sales channels and seasonal relevance. How could we continue to keep Golf and the Transfusion top of mind when we couldn't golf?
How golfers felt about the end of the season:
"Sad the season is coming to an end.... I'm hoping to get a few more rounds in! Wish we could golf all year long… I am trying to get out as much as possible right now because it's going to be a long, depressing winter..."


"End of Season, what's that? Signed, California"

In response: "I am torn between hate, jealousy and crying in a corner for my 6 months of season."
"I feel sad at the end of golf season. It means winter is here. At the end of the season, if I'm part of a lady's league then we usually have a lunch to celebrate the end of the season."

Golf season is important to golfers. They are sad to see it go. When people care about things, they want to celebrate it.
Instead of fighting to keep golf relevant during the colder months, Fore Craft Cocktails could definitively declare the end of the season and commemorate it.
The Transfusion keeps golf alive in the hearts of golfers during the cold months of the off-season.
Limited Edition Packaging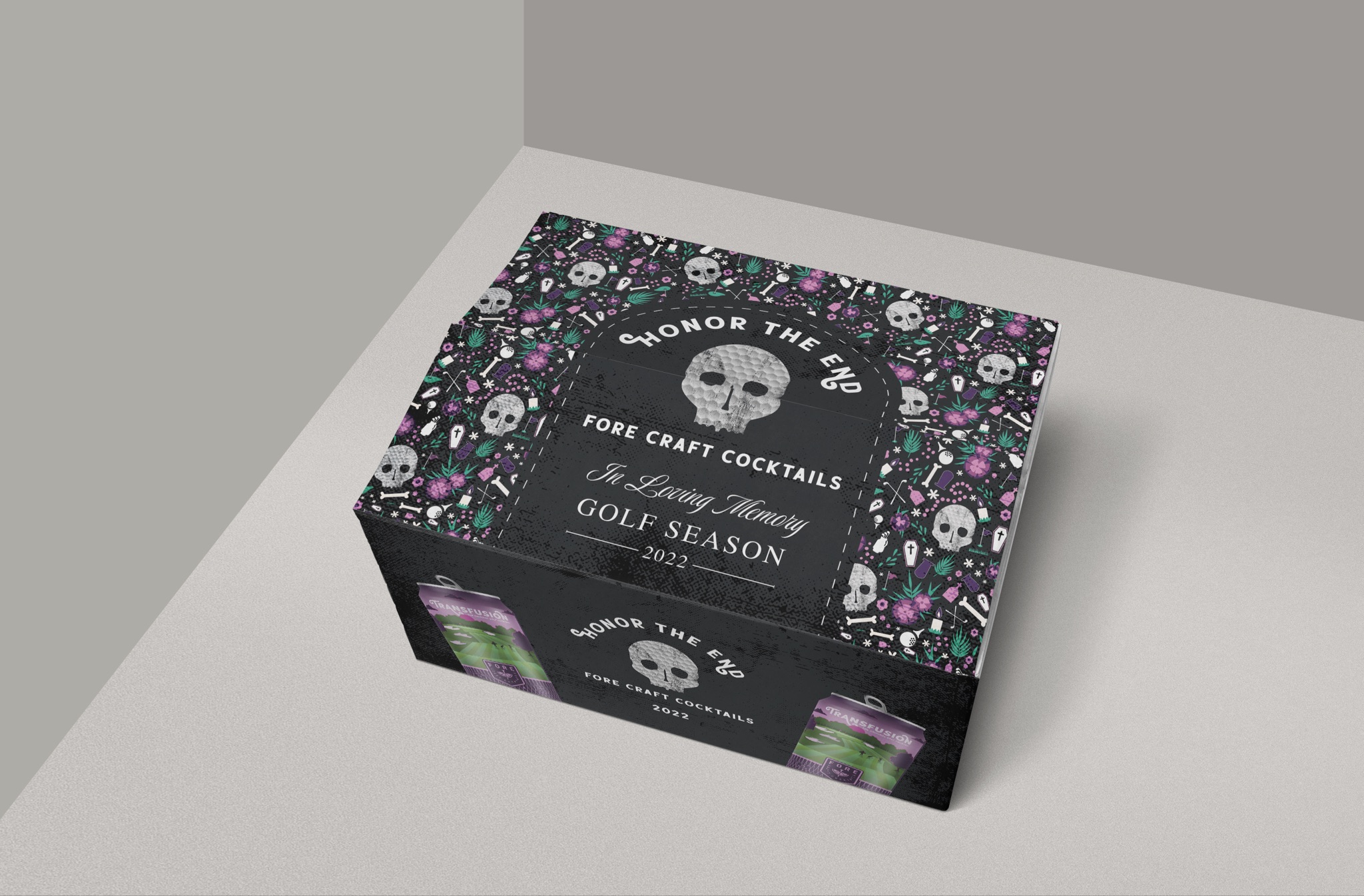 Our limited edition packaging features a perforated label that can be popped up like a gravestone. Although we created a special box for the campaign, we wanted to keep the design of the can the same to maintain brand recognition when the campaign is over.

Local Ads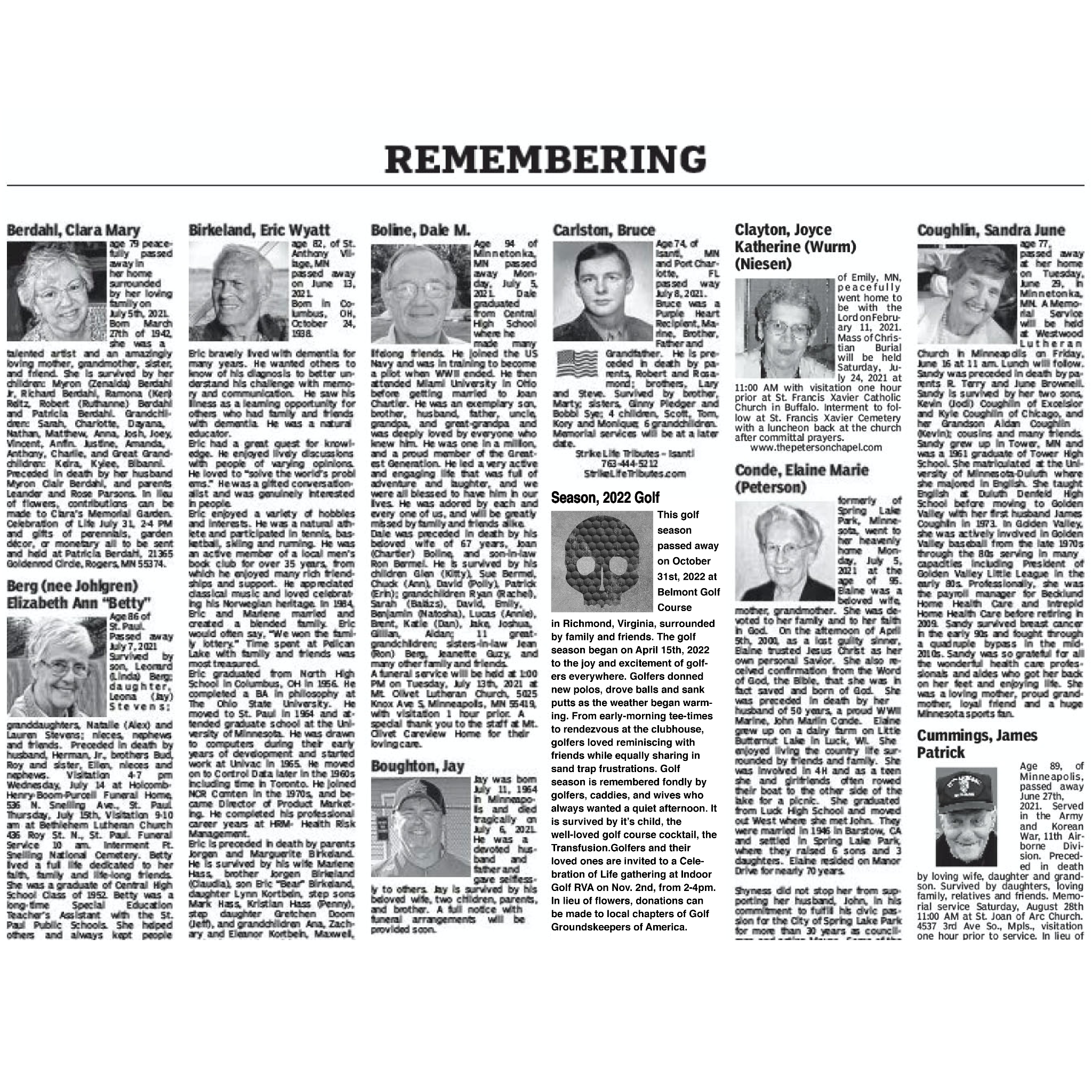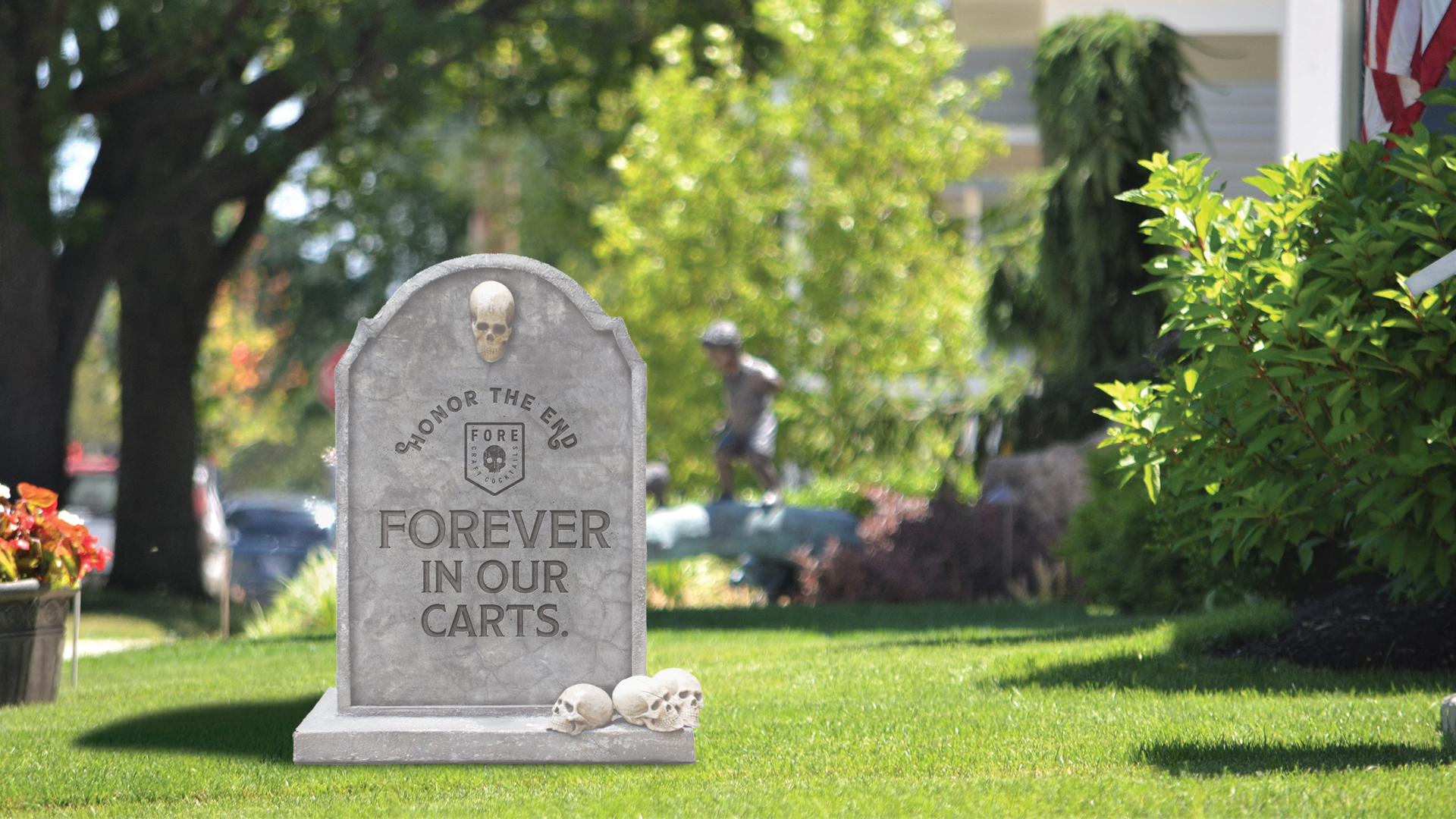 To focus on our local community and make the most of a limited marketing budget, we opted to put obituaries for the 2022 golf season in local newspapers. We also created gravestones to display on golf courses and front yards.
Social


We wanted to encourage people to share their favorite memories of the golf season using #HonortheEnd. We rounded out our social executions with a series of short videos for Fore Craft Cocktail's social media accounts.
In-Store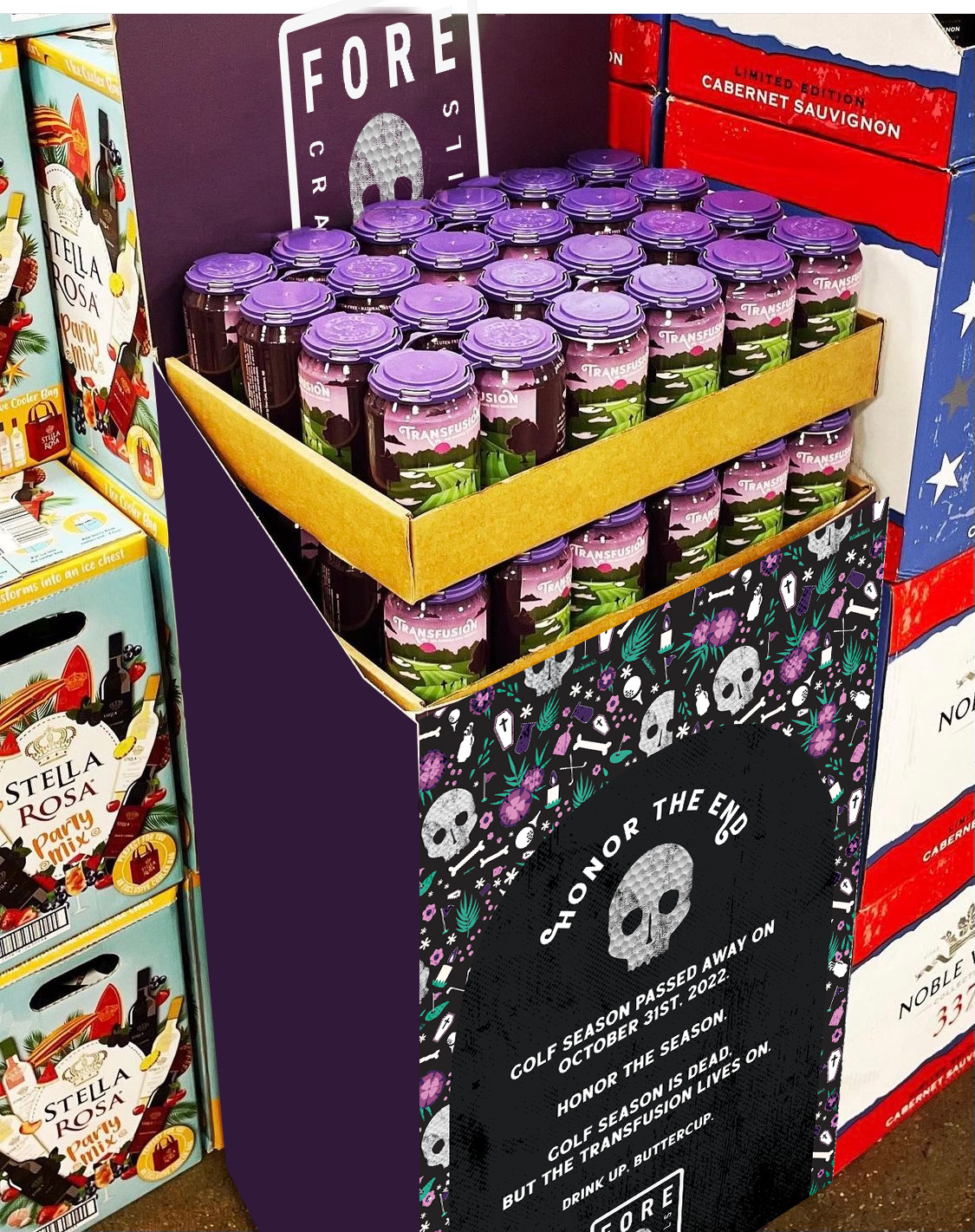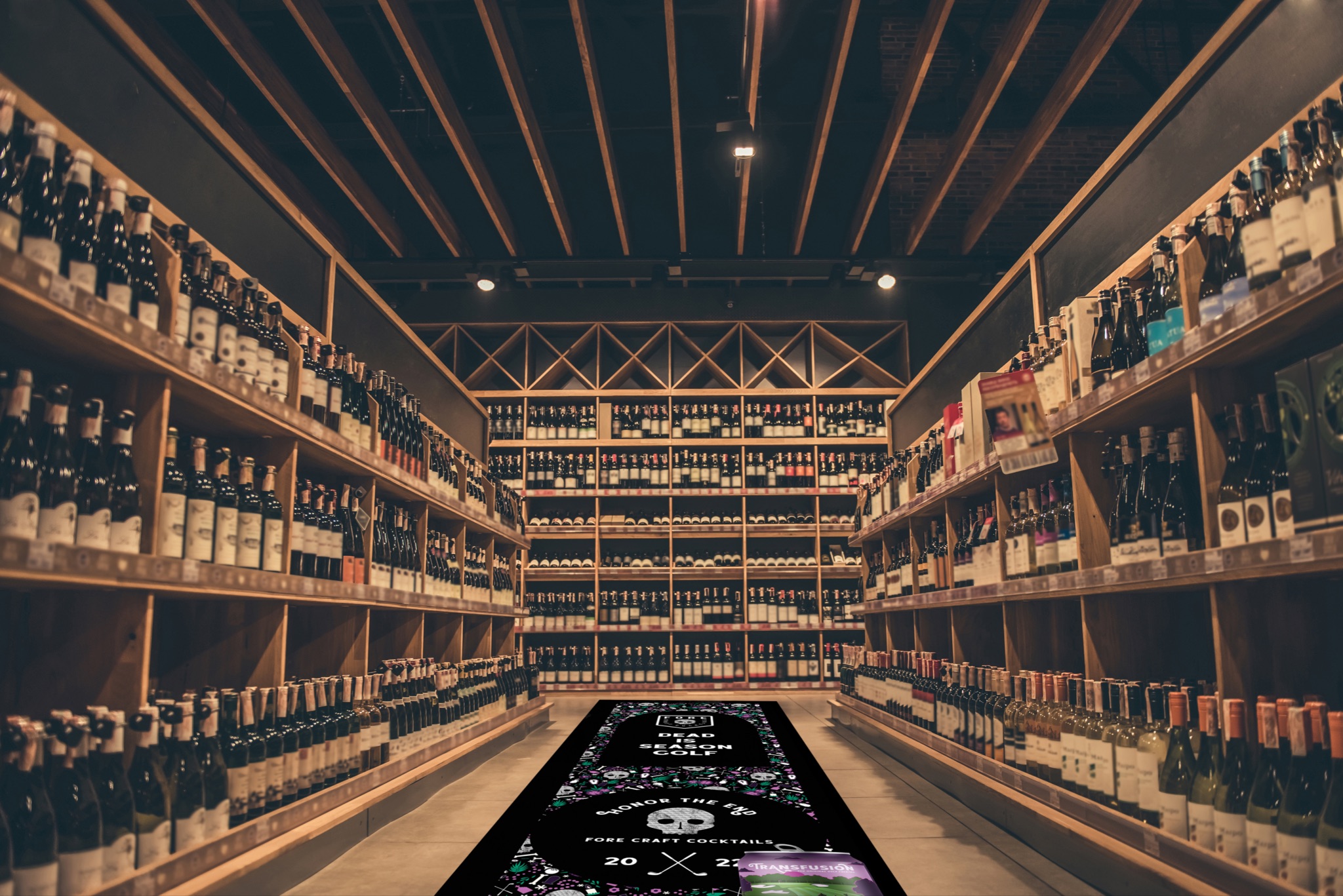 Our in-store display and floor decals were designed to draw the attention of shoppers and encourage trial in a wider audience.



Event
We encouraged Fore Craft Cocktails to host a wake for the 2022 golf season in Richmond where people could come share their fond golfing memories and sample the Transfusion.
Bar Integration
We created a new tap design and can displays to draw interest and encourage trial at local bars. These pair with a matching coaster that patrons can take home as a momento.
Merchandise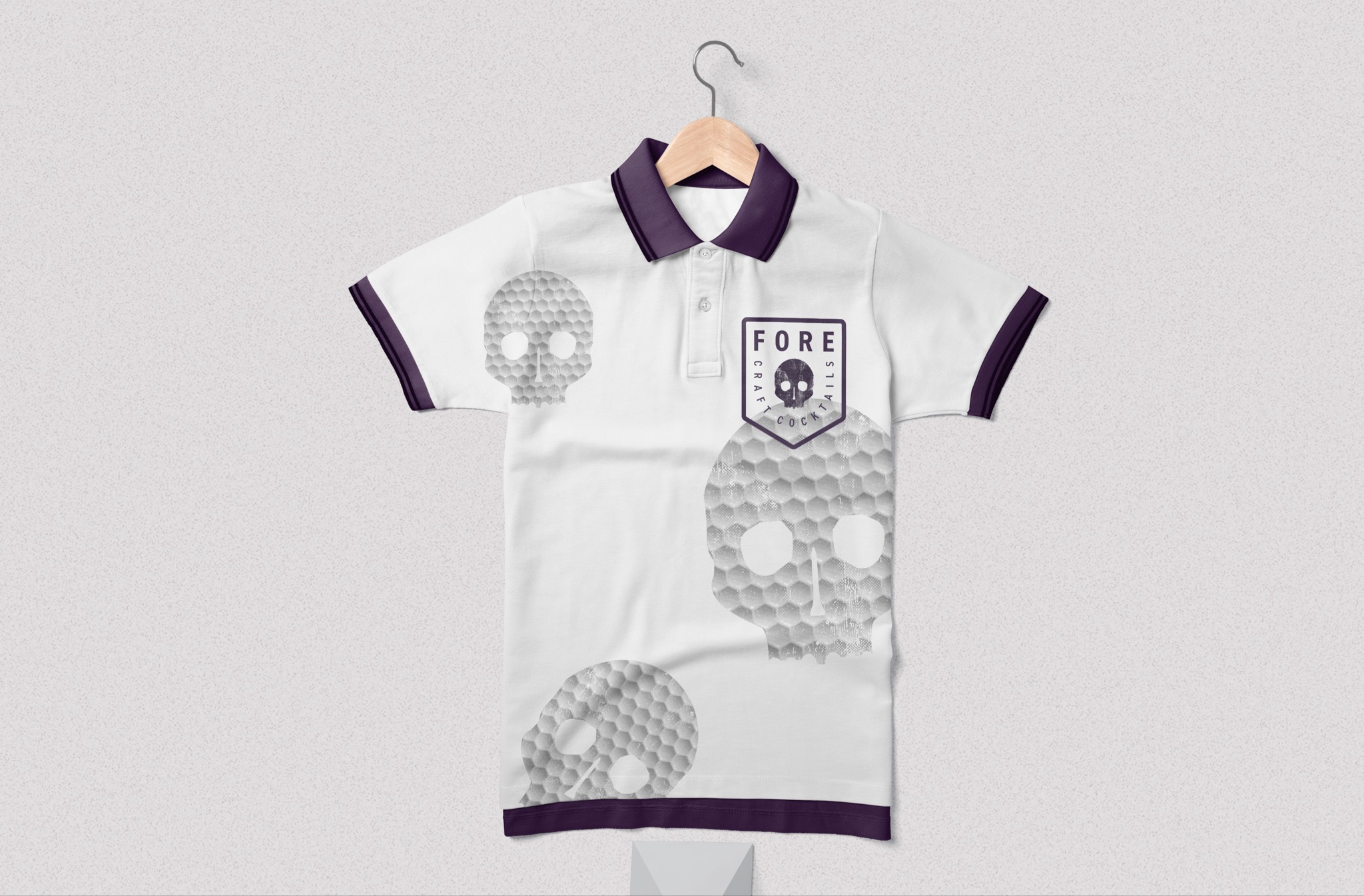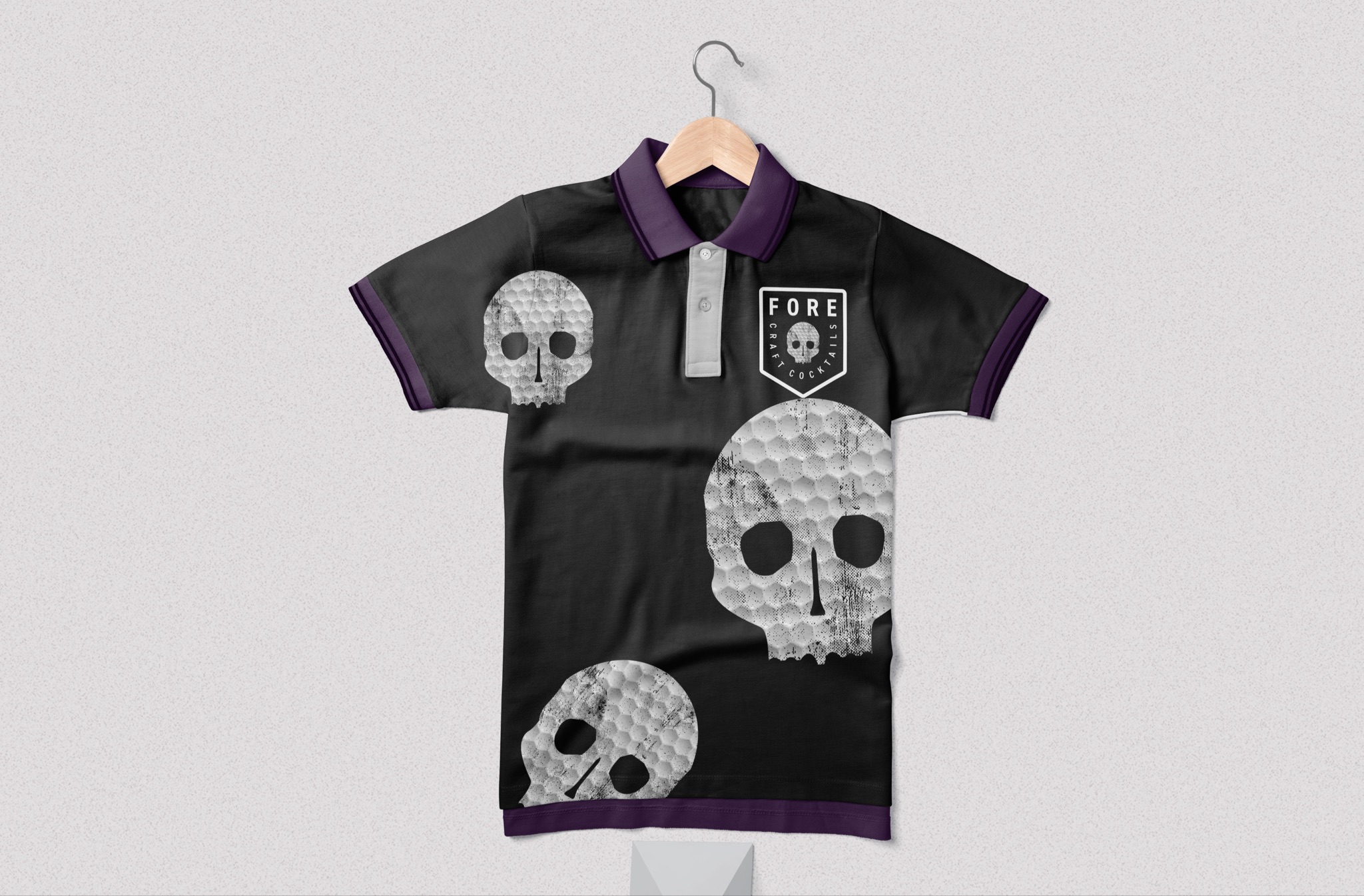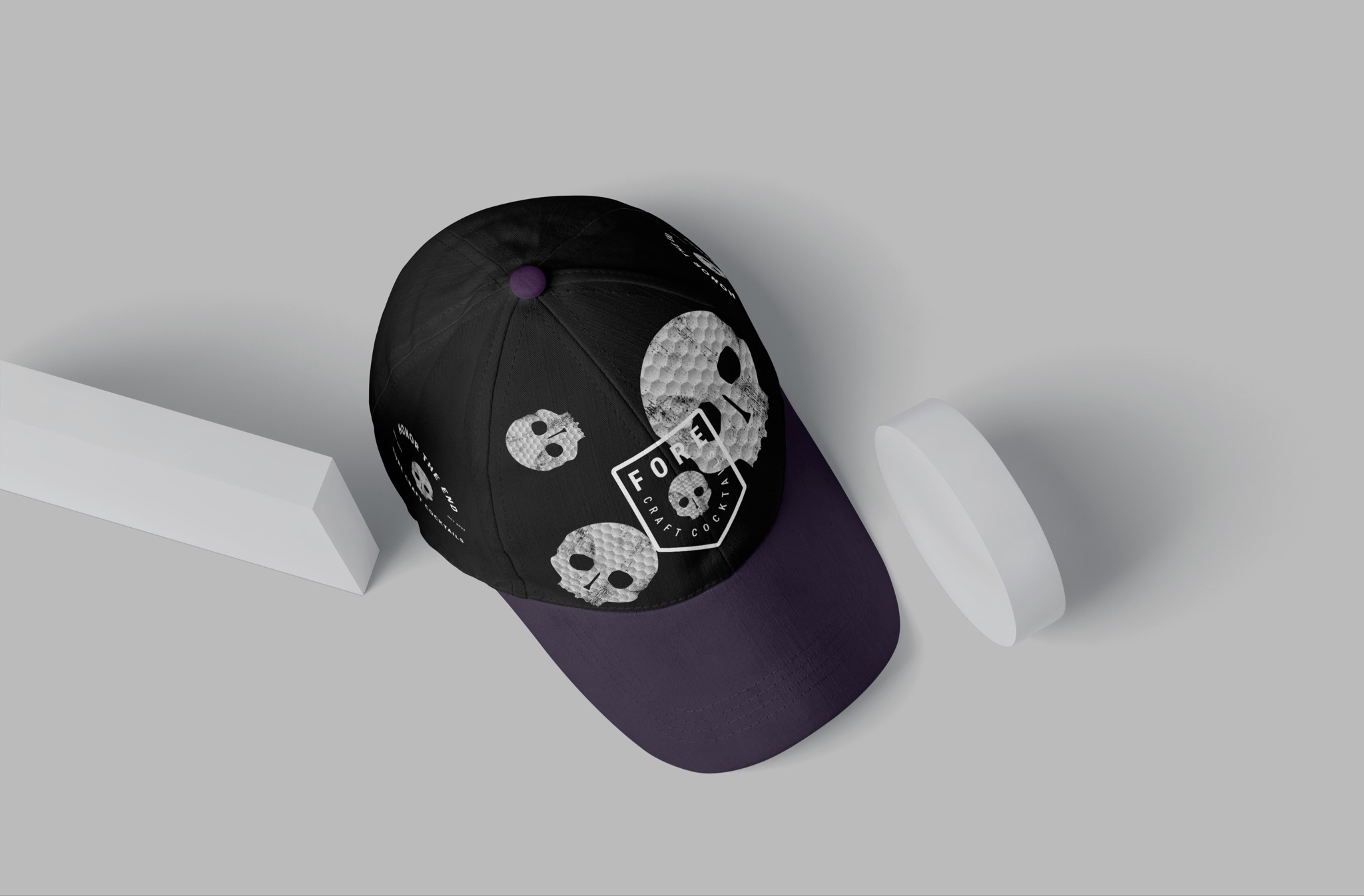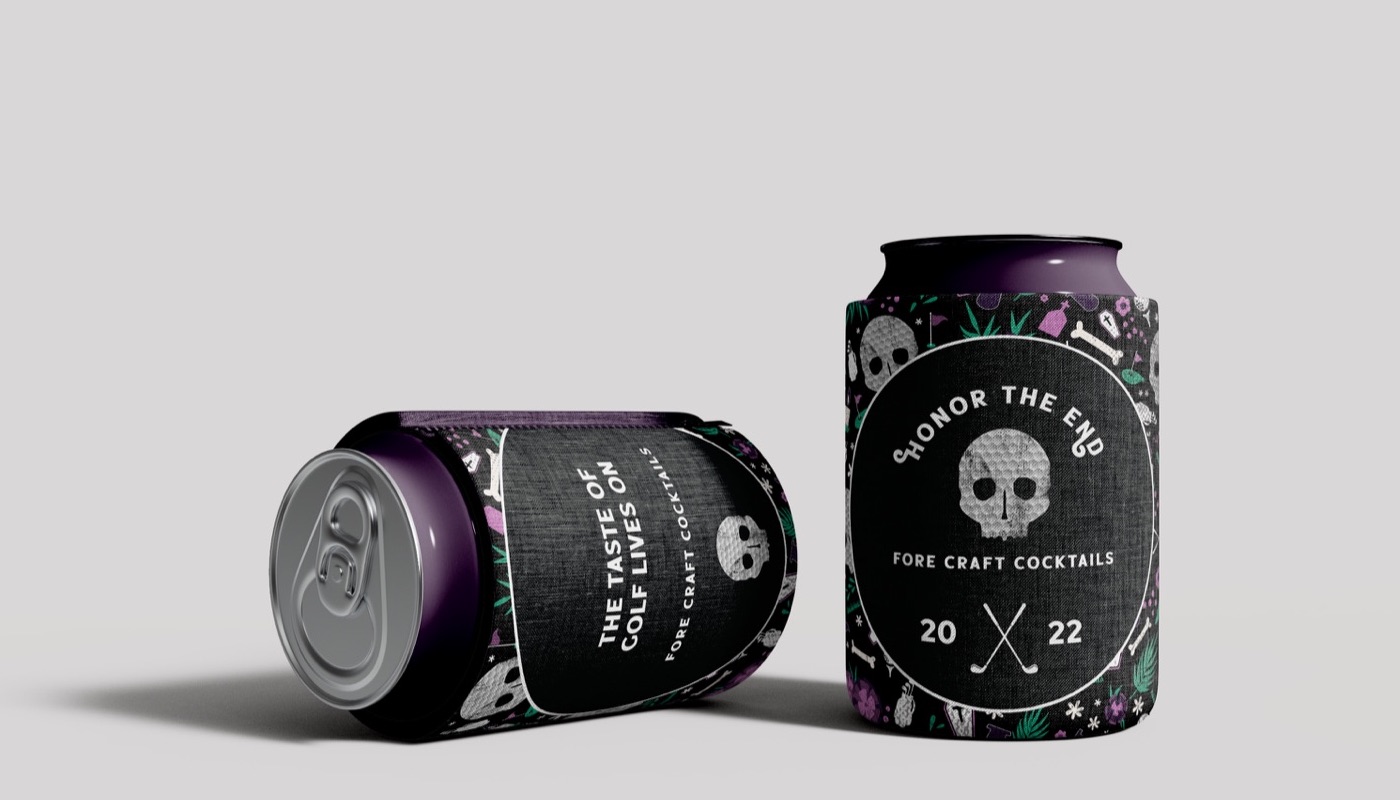 Finally, our team designed Honor the End merchandise including polos, hats, koozies, and coolers that could be worn by the owners and their brand ambassadors. The merchandise could also be utilized at local tasting events and festivals.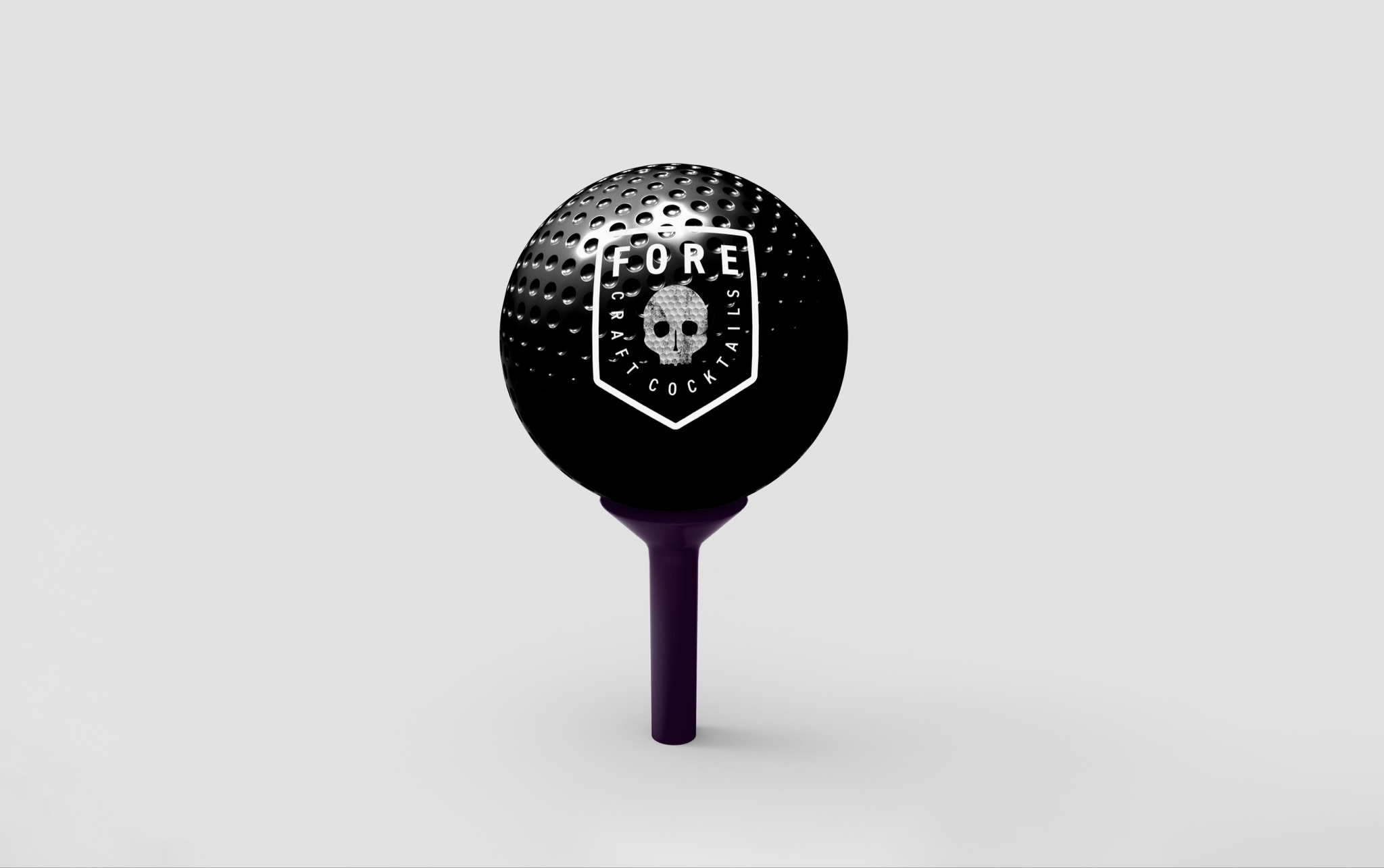 My Role


Secondary Research
Category Audit
Social Listening
Strategic Development
Comms Planning
Deck Flow + Presentation


The Team

Jordan Bryant | Strategist
Rose D'Amato | Art Director
Kate Harkins | Art Director
Emma Finn | Copywriter
Martin Rees | Copywriter